Squads and Soccer
I love traveling. Asia is a great area to travel because its warm the people are so nice and the food is really good!
My main goal is to stay healthy and fit. To be perfect for modeling and perfect for me.

I dont like any milk products, because its really bad for the skin and i got pimples from it :/
175cm and now 183cm
Yeah I like Bali a lot!!!

I played soccer for my whole life and trained ABS since I'm 16. I do intermediar fasting. So i dont eat anything until miday. Aslo you need to eat less calories than you burn!
High Intense Training. Many reps and less weight! Full body!
You can read that in the first blog article in chapter fitness.
It's all about motivation!!!
There are many websites out there! Just google how to become a model!
Thats soooo hard. Sometimes I cant eat healthy while traveling.

No I've never been to Africa!
I dont think so!
Because its a really good market for work and magazine publications!
Eat less carbs and sweets and more protein! Do a lot of cardio!

Just go to the gym! You need to focus something why you are going to go to the gym!
Eat a lot of healthy carbs like potatoes and noodles, rice!
I started the proper fashion modeling last year when i was 21. Just google it and search on websites!

I try to eat healthy and burn more carbs than i eat!
I really dont know 😀
Happiness is to be alive and to be with my family and friends!
My main goal is to stay healthy and fit. To be perfect for modeling and perfect for me.
I try to eat healthy and burn more carbs than i eat!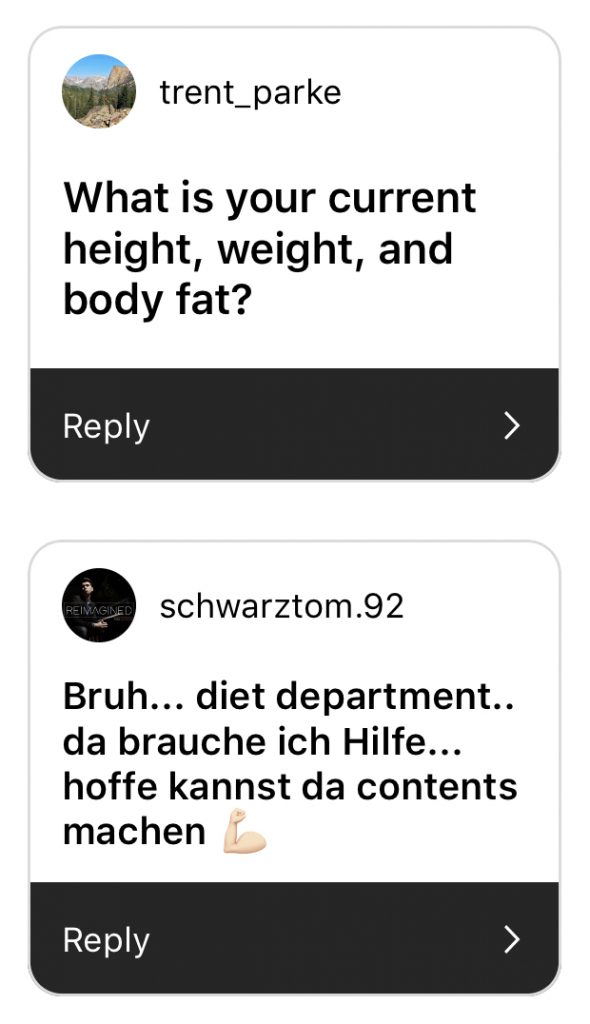 183cm, 76kg and i dont know about the body fat!
Iss weniger als du verbrennst! Viel Protein und Salat und Gemüse!

Just play soccer or go running!
Whats about the exercise?! 😀
Family and friends!
I eat everything but no milk
Trainiere hart und bau muskeln auf! Das Sixpack kommt von alleine 🙂

I have started when i was 16. I just want to be healthy!
I got scouted when i was 18 years old.
I edit my pictures with Lightroom and Photoshop!
Benchpress for Chest, Row for Back and Squats for Legs!

I eat healthy like salad, vegetables, chicken and rice or noodles! between 2 and 3 times a day!
Yes i will do it!!!
You have to train hard to see results. Food is only 50%!
I go almost every day!

I love playing soccer and any kind of sports in general! Photography also and traveling!
6 years.
To remember the hard time in my life when i got treated like shit in school.
I think to do sports is really important for a clean skin! Also to moisturise it!
I think i would love to fly. Because you are free and you can go wherever you want.
I dont really know :/
My goal is to be healthy and to enjoy my life as much as i can!

When you cut you should skip carbs and eat more protein. Like a low carb diet! Brown rice is better than white rice!
Just do more sprints! OR high intense sessions!
MY goal is to be healthy and to enjoy my life!
i dont really have a secret!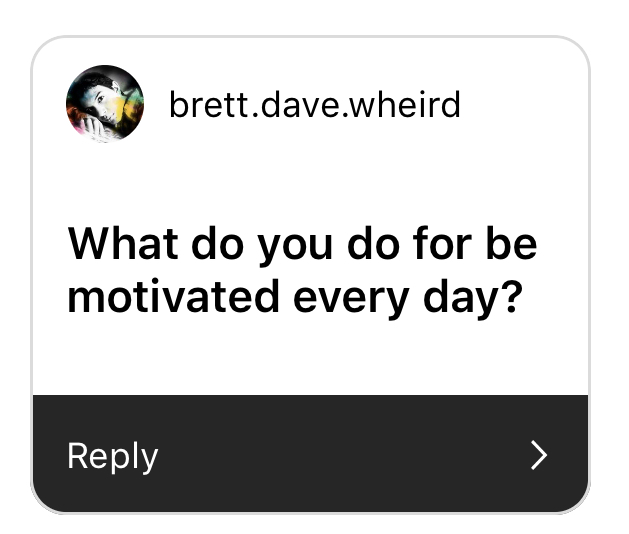 I remember the hard times!
Du solltest niemals zufrieden mit dir sein! Ich versuche einfach alles taglich zu verbessern! Gleich lean aber vlt mehr muskeln 🙂
I try to eat carbs and protein after a gym session!
Because i can travel the world while working!
I think i just drink all the time without even thinking about it!
Burger!!!

I dont really know! Maybe next year!
Geh laufen und mach viele Sprints!
I'm 183cm 🙂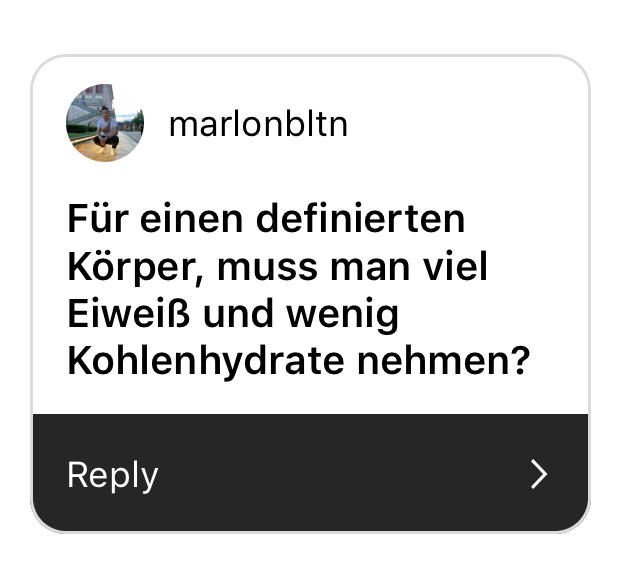 Kohlenhydrate sind auch wichtig damit dein Korper kraft bekommt!

If you eat healthy for a week it will be much easier to eat clean!!! Its all about a routine!
I cheat when i feel like i want to cheat… Maybe once a week.
A lot of running and gym!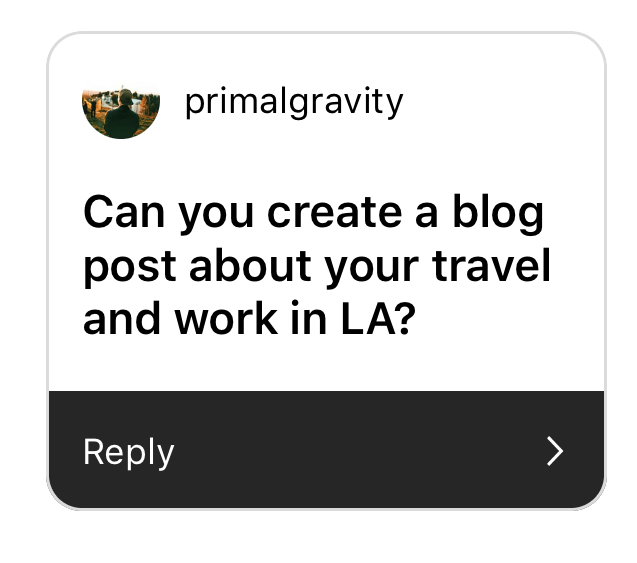 Yes i can!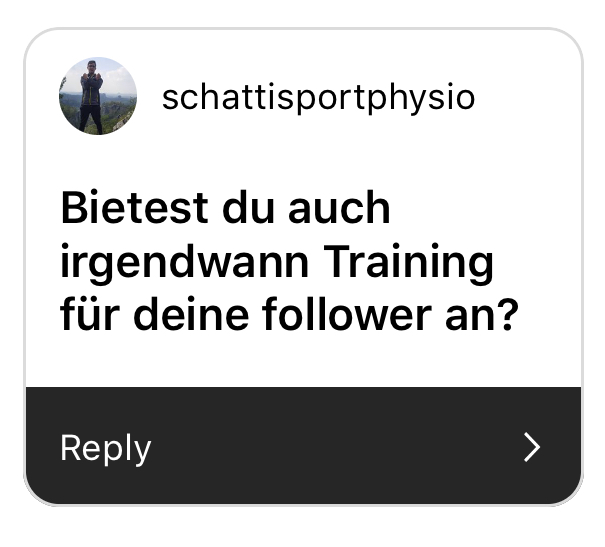 Wollt ihr mich als Personal TRainer haben?!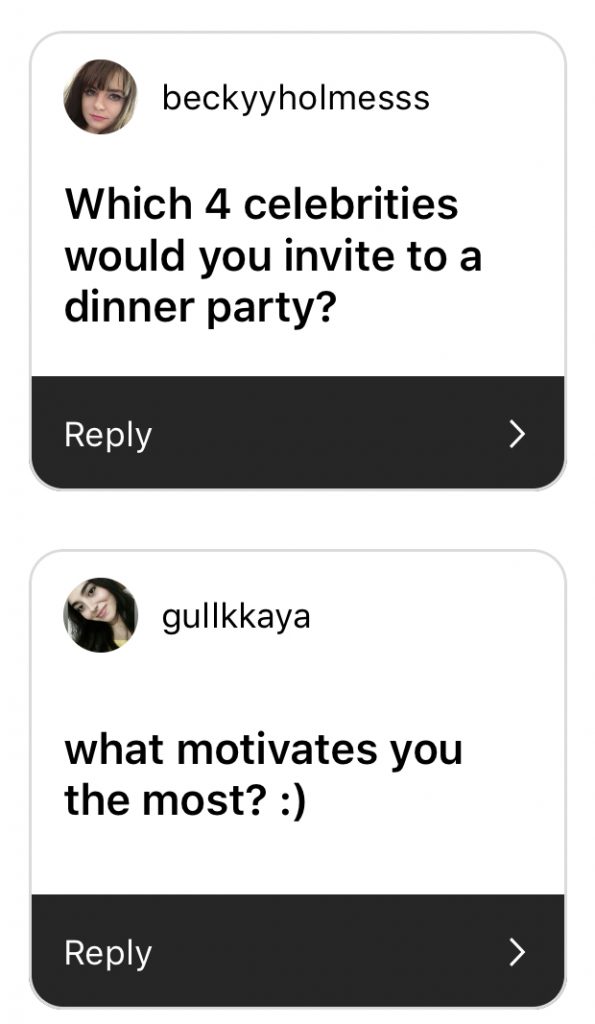 Alexis Ren, Zac Efron, Ariana Grande, the rock.
To think about the past and why I want to change something!